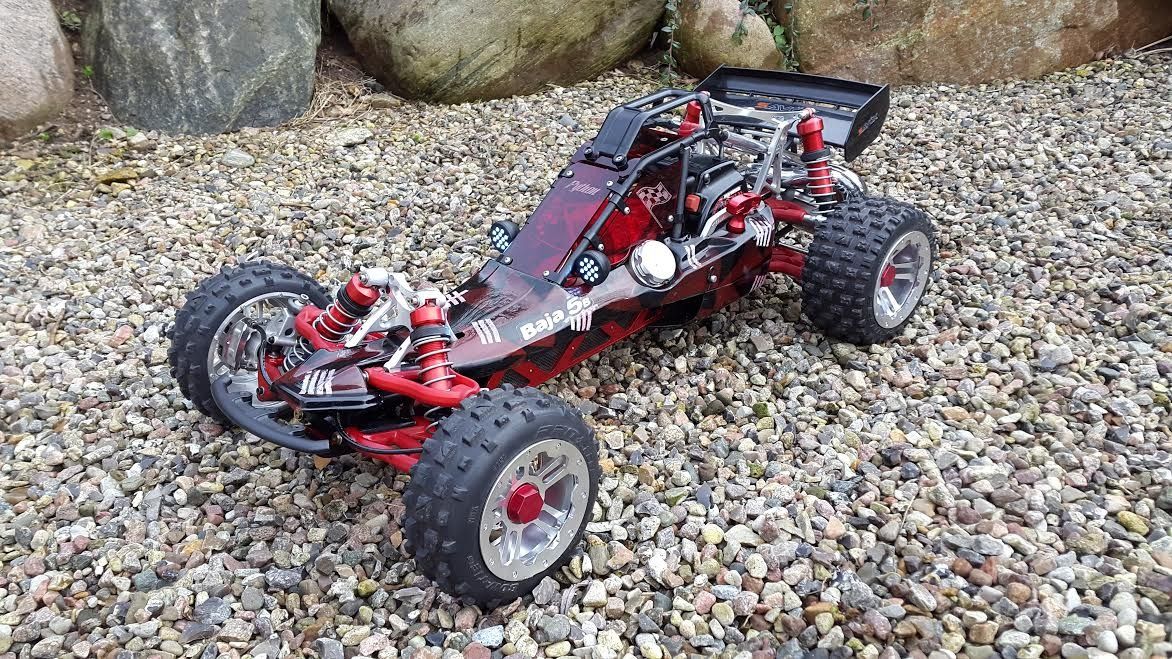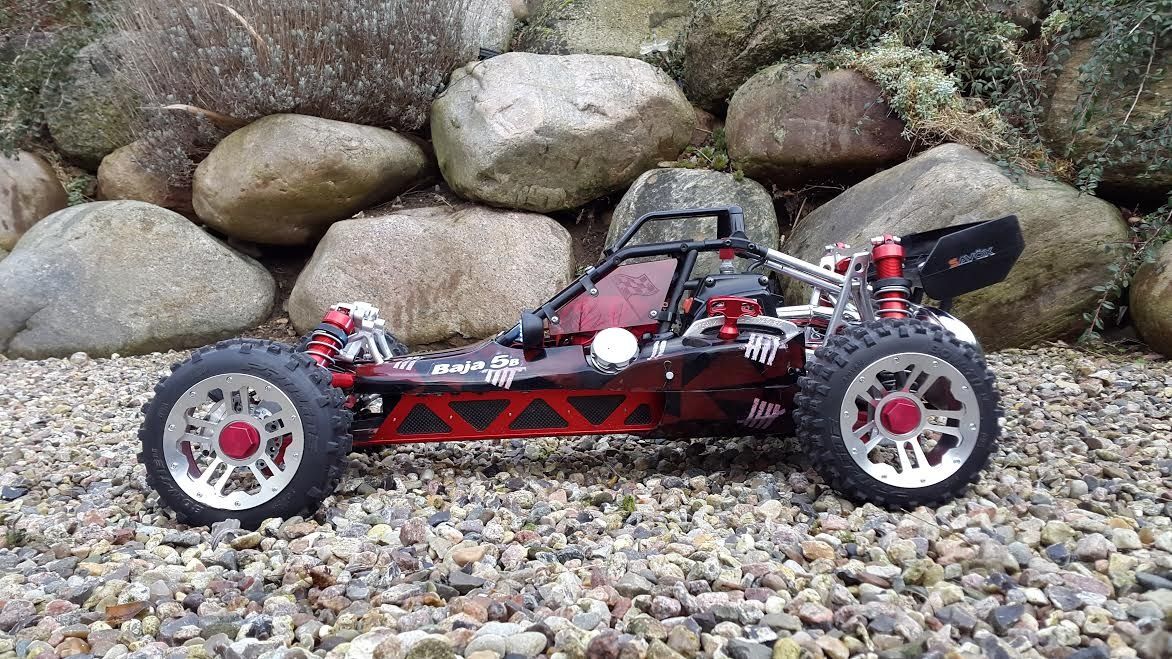 Pictures/video, write up and build by Thomas Karlsen:
I have build it from parts from all around the world. The paint is from the PS4 game Call of Duty (GHOST) the camo i Body Count. So thats why i call it Baja Body Count. The engine is from OBR. (The Masters of rc motors) 26cc.
Parts :
O'Neill Brothers motor 26cc
Phatdad Engine Brace Kit
PhatDad Fan Cover Saver Braces
Phatdad Anti Squat Brace - 2 Degree
Innovative Front Upper Plate 4mm
Innovative Rear Chassis brace V2
Innovative-RC Hing Pins
Innovative-RC Front Big Bore Shocks V2
Innovative-RC Rear Big Bore Shocks
Innovative-RC Lejer
TurtleRacing Rear shock mounts
Pyton red Windows
TGN alu tankdæksel
Turtle racing HD Quick Diff
Hostile alu rear Huubs
Front alu huubs
Team fast Eddy steering rod
FG luftfilter
Hostile 55 gear
Pinion steel 19 tand
990 walbro carb
Rihno HV styre servo
Savox gas/brems HV
Strøm 7,4 volt.
Spektrum anlæg
RPM bærearme som er indfarvet røde
RPM frontbumber
RPM rear bumber
Team Fast Eddy quick release Rollcage
Dominator udstødning
Alu wing knapper
Futterama killswitz
GH schok support rear
Monteret lys og bremselys
Hostile indlæg i dæk.